The Malmö Tango Maraton Concept
The concept of our Tango Maraton is gathering devoted tango dancers both from far away and locally to spend a weekend together in the name of tango and friendship. And this year it is the 16th edition!
The next Malmö Tangomaraton is held the 10th-12th of January 2020!
We will dance, talk, embrace, smile, eat, laugh, and enjoy the warm atmosphere indoors in contrast to the cold and snowy winter outside… simply, spend a lovely weekend together!
The maraton starts on Friday evening with dancing and goes on until Sunday evening. There will be some breaks to rest and feed our bodies; you can find the details in the program! For those staying until Monday; there is an afterparty on Sunday night.
WE HOPE TO SEE YOU HERE!
/Anna Sol & Daniel Carlsson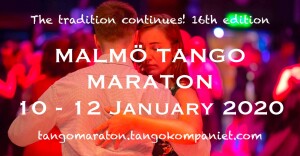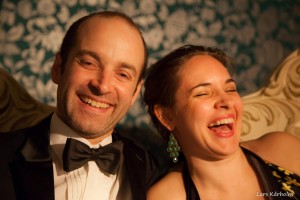 For further information contact us at: malmotangomaraton@gmail.com