Past Malmö Tango Maratons
Here you find photos and other information about the earlier tango marathons!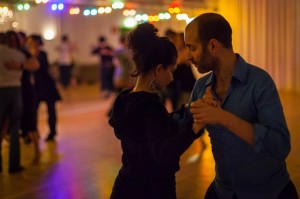 December 2006
Over 120 people gathered in December 2006 for over 60 hours of non-stop tango music and dancing.
July 2007
Over 120 people gathered in July 2007 for over 60 hours of non-stop tango in Lomma.
December 2007
Lauras fotos from December 2007 in Löberöd
December 2008 & January 2009
We made two maratons with about 100 dancers in each one. There are some videos on youtube here, here, and here!
December 2009
Facebook took over and many photos can be found on facebook and videos on youtube.
December 2010
Put your photos on facebook and if you have something really nice we can put it here on the homepage too !
December 2011
You can find many nice photos in our Facebook group Tangokompaniet !
December 2012
Here you find nice pics from this years event!
December 2013
We have some really nice pics from last years maraton here and here!
December 2014
Mr Marcus Hast took great pics during last years event here!
January 2016
We changed from organizing in December and did it instead in January and you can see the memories here, here and here!