Malmö Tango Maraton Registration
The registration opens 20TH OF SEPTEMBER 2019, 12:00 CET!
Please REGISTER HERE!
The maraton is open for 150 dancers of all levels BUT we strongly recommend you to have done some miles. We know from our long experience as tango-maraton organizers that if you are very new in tango it can be a bit overwhelming… ; ) We believe that a good atmosphere arises from a mix of all kinds of people from near and afar and hope to see a long list of countries represented!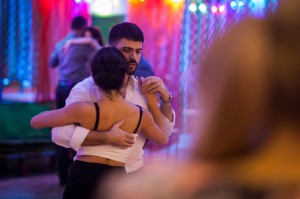 When we have received your registration, we will send an email if you have got a guaranteed place at the maraton, or not. Give us some time to go through it… : ) If you have got a guaranteed place and you by any chance cannot come, please tell us as soon as possible!
We hope to see a mix of locals and dancers from abroad to fill the dance floor during the weekend! We balance the number of leaders and followers and make a good mix of people.
Payment: see Prices!
If you have little money but still want to participate, you can help out during the maraton as payment. E-mail us!